Professional Development
As a leading organization in the nation's largest industry, we work extremely hard to provide education, training and support to ensure that a sustainable workforce is available well into the future. Whether someone is considering a career in commercial construction or is already a seasoned veteran, a trainee of a specific craft or a senior project manager, AGC Houston is there to support the individual's professional growth.
Staff Contact
Charlene Anthony
Senior Director - Professional Development
[email protected]
Construction Leadership Council
The Construction Leadership Council (CLC) is committed to developing the next generation of leaders. An initiative of AGC of America, the CLC is designed to address the needs of young professionals in the industry by offering local and national training, education and networking opportunities.
Besides conducting a variety of events in which to socialize, CLC members network, exchange ideas about their career and the industry, and gain continuing education through a variety of programs. The group also holds an annual poker and golf tournament to generate educational scholarship funds that benefit the Patrick J. Kiley scholarship program.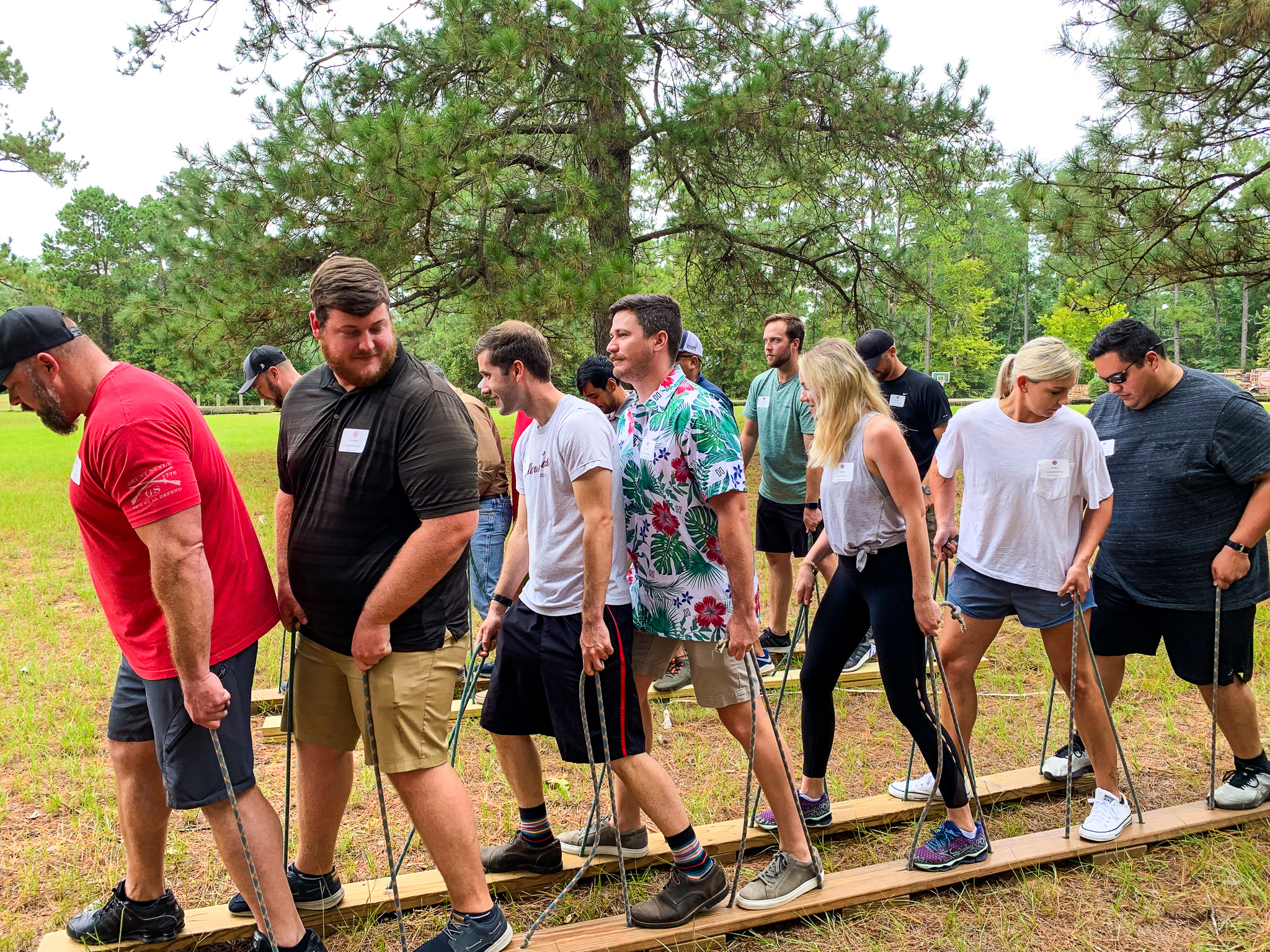 Leadership AGC
Unlike the typical leadership development program, Leadership AGC will focus on the experience. A limited group of 20 participants will develop a civic and professional network and emerge with an increased knowledge of our industry's diversities. In addition to enhancing their professional and civic networks, program participants will also learn what they can do to actively participate and to ultimately become an influencer in the affairs of the industry and the community.
AGC Student Chapters
AGC Houston has established Student Chapters with five universities within its geographical area. This relationship allows students in the respective construction programs to engage with prospective employers through a variety of chapter-sponsored events and programs. Dating back to 1949 when AGC Houston formed the AGC student chapter at Texas A&M University, AGC Houston has a long-standing relationship with college students and nurturing their burgeoning careers in the construction industry.
Patrick J. Kiley Excellence in Leadership Scholarship
We are proud to have established the Patrick J. Kiley Excellence in Leadership Scholarship to provide funds for college-bound and university students pursuing degrees in a construction-related discipline as well as member company employees and their dependants.
Eligibility
Applicant must pursue a degree relating to a career in construction.
Applicant must be an employee or dependent of an employee of an AGC Houston member firm or an AGC Student Chapter member.
Applicant must be enrolled in a college or university during fall semester 2023.
Current high school seniors and college students are eligible to apply.
All applicants selected as finalists will be interviewed by the AGC Houston Scholarship Committee in March 2023.
AGC Houston Scholarship Program Impact